The Congregation of the Handmaids of the Holy Child Jesus is an international Congregation of Sisters, founded by Mary Mother Charles Magdalen, a religious Sister of Charity who came to Nigeria in 1923. . . . .
The Central Leadership of the Congregation is lead by an elected Superior General and . . . 
Who can become a handmaid of the holy child Jesus? . . . 
Mother Mary Charles Magdalen Walker
Know about our foundress ' Mother Mary Charles Maglaen Walker ' . . . 
The Congregation of the Handmaids of the Holy Child Jesus (H.H.C.J.) was founded by . . . . . .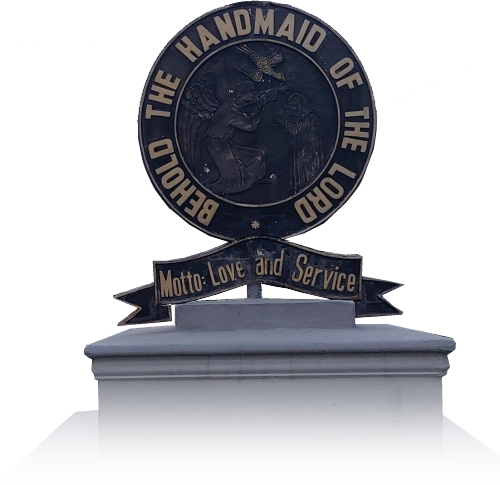 The ways to help others in the best way
"We are women whose purpose is to promote the glory of God, make Christ better known and loved through our life of service to all especially the poor, women and Children."
Just like our Foundress, we are passionate about service, service in love especially to the poor, women and children. In our different apostolates, each Handmaid strives daily to continue the life of our Foundress by committed caregiving in education, medical, pastoral and social work in tune with the signs of the time
We pledge to transform ourselves individually, assist in transforming one another because we believe once we are able to do this; the World will be transformed through us
"Transformation of our Communities and the World in Christ"
HHCJ follows its core values with perfection and being kind to everyone near . Our values teache the better way to live in this beautiful world . Our core values includes Humility , Simplicity , Hospitality , Commitment , Respect , Justice , unity , Generosity , Loyality all bound in love and service.
SAYING OF OUR MOTHER FOUNDRESS
"If we wish to learn to live with Jesus and at the same time to work for Jesus, His Mother must be our model and our guide"
"Be docile to thine Unseen Guide, Love Him as he loves thee: time and obedience are enough and thou a Saint shall be"
"Others will look up to you for guidance and if anyone else feels the way you do, you will be able to guide and direct them"
"We certainly do not understand what God is doing, but he knows. "Be still and know that I am God" this is my greatest source of help"